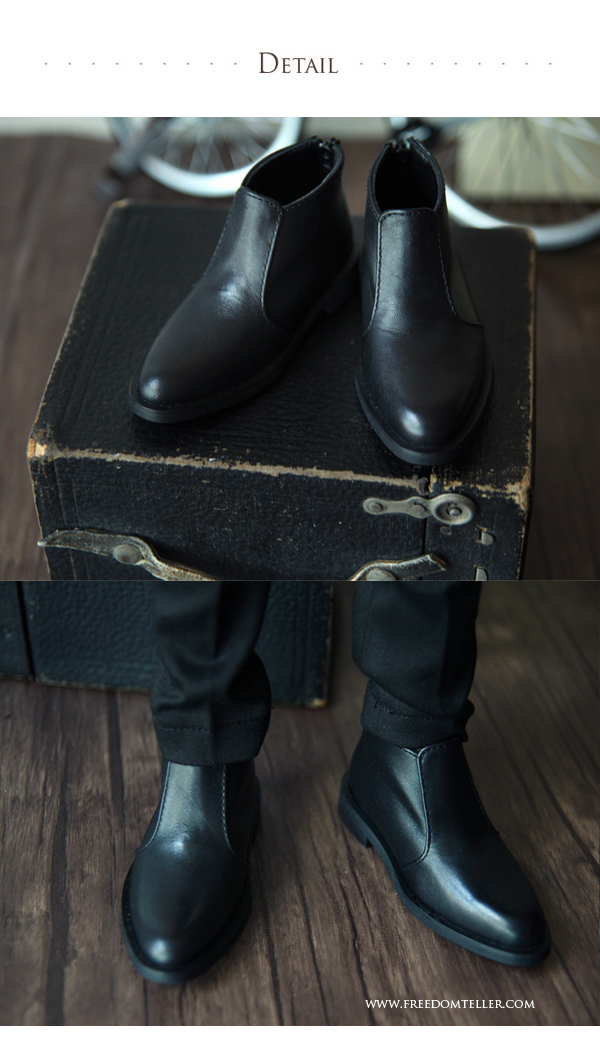 Size

Total Length : Length 13.5cm, Width 5cm/
(Based on the bottom of the shoe. The inside would be about 0.5cm smaller.)
Description

[ Ankle Boots 70cm ]


These are ankle boots that would look great with Freedom Teller's coats and casual wears.
Even with its simple design, we made sure the fit and lines would be emphasized
and to bring out the simple sophistication of these boots, we selected quality leather with much care.
They have clean finish as we even finished with leather in the inside.

The outsole is manufactured in the same process as real men's shoes
and we have inserted welt between the outsold and leather to make this into a delicate handmade shoes.
These shoes are one of Freedom Teller's most confident items and are very different from other mass produced factory shoes.


* Modeled on 70cm Boy body.

* Compatible with similar sizes but may fit differently on other companies' bodies.

* Attention:
Due to characteristics of handmade shoes, tiny damages can be made during manufacturing process such as fine abrasions or specs. It would be the best to take them off after wearing as some dye can rub off.